Join Us on FaceBook


Join Us on Twitter


Check Out Our Store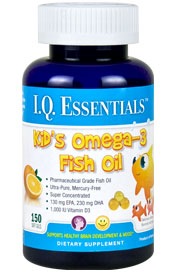 Kid's Omega-3 Fish Oil
Purity Products Price: $34.95
the VitaGuy's Price: $26.95
Quantity: 150 Soft Gels- 30 Day Supply
Serving Size: 5 Soft Gels
Number of Servings: 30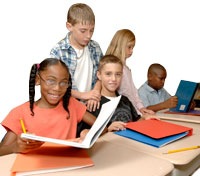 Kid's Omega-3 Fish Oil Formula

Kid's Omega-3 Fish Oil Formula
Purity's I.Q. Essentials Kid's Omega-3 Fish Oil is a small, chewable soft gel that featuresgreat tasting, orange flavored, purified Omega-3 Fish Oil, rich in DHA and EPA.

Ultra Pure, Super Concentrated Fish Oil with Vitamin D
As part of Purity's commitment to product quality, not only are these fish oils super concentrated, but they are "molecularly distilled". This process removes contaminants and locks in purity. For children 2 and up, five small soft gels deliver 130 mg EPA, 230 mg DHA and 1,000 IU Vitamin D, as recommended by the Vitamin D Council.

I.Q. Essentials... Fish Oil For Kids!
Omega-3 fatty acids DHA and EPA, which are found in I.Q. Essentials, are widely recognized for their positive role in the health of the Brain, Eyes, Heart, Joints, Skin and More.* You won't want your child to be without it. I.Q. Essentials is molecularly distilled and guaranteed to be ultra-pure and super concentrated. Get your child started on I.Q. Essentials and see why Omega-3's are making headlines all over the world. Kids (and adults) love the great tasting orange flavor!

The Benefits of I.Q. Essentials
The Omega-3 fatty acids DHA is highly concentrated in critical brain structures, including the cerebral cortex, synaptic membranes, mitochondria and photoreceptors of the retina.* Omega-3 fatty acids support the function of neuronal cell membranes and complex signaling pathways in the human body.*

This product contains NO milk, eggs, wheat, tree nuts, shellfish or gluten.

*These statements have not been evaluated by the Food and Drug Administration. This product is not intended to diagnose, treat, cure or prevent any disease.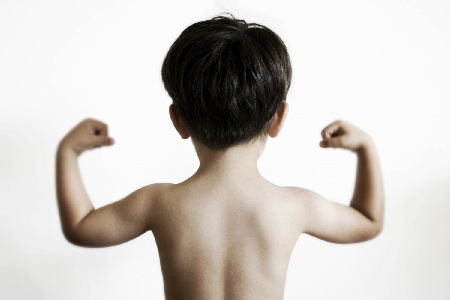 Join Us on FaceBook


Join Us on Twitter


Check Out Our Store