Join Us on FaceBook


Join Us on Twitter


Check Out Our Store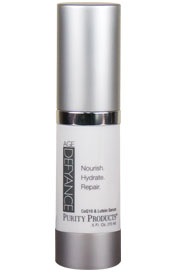 Age Defyance
Purity Products Price: $50.00
the VitaGuy's Price: $24.95
Quantity: .5 Fl. Oz.- 30 Day Supply
Serving Size: 2 Pumps
Number of Servings: 30





Age Defyance
CoQ10 & Lutein Serum

Defy Time and Bring Back The Healthy Look of Youth

Luxuriously hydrating Age Defyance Serum empowers your skin to reverse the signs of aging and revive a healthier, younger-looking complexion. Powerful antioxidants Coenzyme Q10 (Ubiquinone) and FloraGlo Lutein combine with ultra-calming Dipotassium Glycyrrhizate from licorice to protect, energize, nourish, hydrate and repair skin and reveal the look of younger days. This dynamic blend renews the youthful radiance you thought was long lost. Give yourself Age Defyance Serum for skin that defies - and withstands - the test of time.

Does not contain fragrance, colorants, mineral oil or parabens.

Skin Elasticity

Lutein has been found to be beneficial in its support of skin elasticity and hydration. Helping to give skin a younger, more supple appearance. Skin hydration and elasticity degrade as a result of age as well as free radical damage, Lutein helps quench the skin while also decreasing oxidative damage done by free radicals.

Topical supplementation with Lutein is vital to supporting youthful, supple-looking skin.

The Skin Supporting Power of Coenzyme Q10

Age Defyance contains CoQ10, a remarkable cell energizer that helps to revive a healthier brighter complexion while protecting the skin's surface from damaging environmental radicals like smog, smoke and other airborne irritants.

As we age, CoQ10 levels in the epidermis steadily decline, leaving our cells more prone to free radical damage and the relentless progression of visible signs of aging. Studies have shown that topical application of CoQ10 can dramatically fight wrinkles and fine lines around the eyes.

If your skin is experiencing...

Loss of Firmness
Discoloration
Fine Lines and Wrinkles
Dry, Dehydrated Skin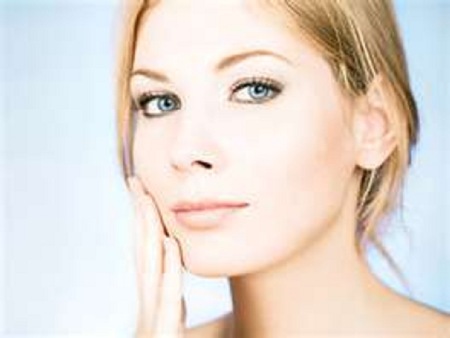 Then Defy Age with Age Defyance for Skin That...

Reclaims Healthy Tone and Elasticity
Clarifies for a Brighter, More Even-Looking Complexion
Blurs the Appearance of Fine Lines and Wrinkles
Stays Incredibly Moist, Soft and Luminous
Brings Back Youthful Smoothness and Texture
Age Defyance Serum - Featuring Coenzyme Q10 and Lutein Helps You Enjoy:

Improved skin hydration by 40% and skin elasticity by 21%
Reduced fine lines, laugh lines and wrinkles
A brighter, healthier skin tone












Nutritional Information

*These statements have not been evaluated by the Food and Drug Administration. This product is not intended to diagnose, treat, cure or prevent any disease.


Join Us on FaceBook


Join Us on Twitter


Check Out Our Store