Join Us on FaceBook


Join Us on Twitter


Check Out Our Store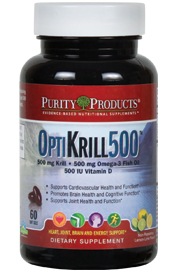 OptiKrill 500
Purity Products Price: $46.95
the VitaGuys Price: $39.95
Quanity: 60 Soft Gels- 30 Day Supply
Serving Size: 2 Soft Gels
Number of Servings: 30






OptiKrill 500
OptiKrill 500- Krill + Omega-3 Fish Oil
Maximum Benefits in a Mini Soft Gel

Features and Benefits:

Supports Cardiovascular Health*
Promotes Brain Health & Cognitive Function*
Supports Joint Health & Function*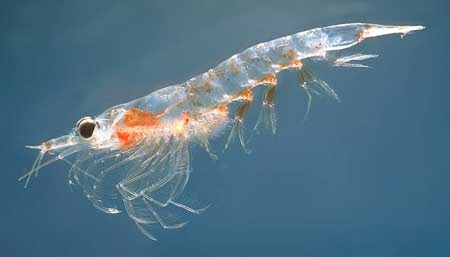 500 MG KRILL * 500 MG OMEGA-3 FISH OIL * 500 MG IU OF VITAMIN D3

Big things come in small packages, especially with Purity Products' new OptiKrill 500 mini soft gels. Krill Oil has been heralded for its unique phospholipid complex and the powerful natural Astaxanthin it provides. Phospholipids carry the EPA & DHA directly into the cells, allowing the human body to absorb them very easily. Astaxanthin, one of nature's most powerful natural antioxidants, helps protect the body's tissues from oxidative stress, along with a wide range of other health supporting benefits.*

Purity's OptiKrill 500 clever combination of 500 mg of Neptune Krill plus 500 mg of Omega-3 Fish Oil and 500 IUs of Vitamin D3 - in two mini soft gels.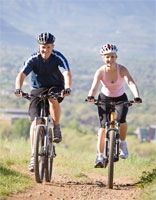 OPTIKRILL 500 - 67% MORE KRILL THAN THE LEADING BRAND

Krill Oil has been researched in humans and found to be highly effective for keeping joints in their normal state of comfort and mobility.* In a randomized, double-blind, placebo controlled trial, significant benefits were seen after taking 300 mg of Krill Oil for just seven days.

In addition to joint support, OptiKrill 500 powerfully supports cardiovascular health and cognitive function.*

*These statements have not been evaluated by the Food and Drug Administration. This product is not intended to diagnose, treat, cure or prevent any disease.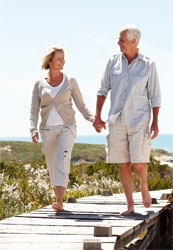 Join Us on FaceBook


Join Us on Twitter


Check Out Our Store