Join Us on FaceBook


Join Us on Twitter


Check Out Our Store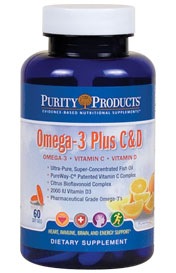 Omega-3 Plus C & D
Purity Products Price: $39.95
the VitaGuy's Price: $34.95
Quanity: 60 Soft Gels
Serving Size: 2 Soft Gels
Number of Servings: 30





Omega-3 Plus C & D

Supports Cardiovascular Health*
Maintains a Healthy Immune Defense*
Promotes Strong Healthy Bones*
Supports Healthy Joints*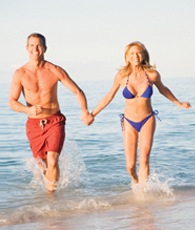 Omega-3 * Vitamin C * Vitamin D
All in 1 Soft Gel

Power packed with over 1 gram of pharmaceutical grade, highly concentrated and ultra pure Fish Oil, along with 250 mg of the patented PureWay-C brand of Vitamin C and 2,000 IU of Vitamin D3, Purity's Omega-3 Plus C & D Formula combines three daily essentials in one convenient formula.





Benefits of Omega-3 Fish Oil

The two key active ingredients in Fish Oil, DHA and EPA, are widely recognized for their positive influence on many organs and tissues. Fish Oil comprehensively supports healthy cardiovascular function, healthy joints, cognitive function and healthy skin.*

As part of Purity's Commitment to product quality, not only are these Fish Oils concentrated, but they are ultra pure and molecularly distilled. This process removes contaminants and locks in the purity. Each 2 Soft Gel serving contains a super potent provision of Omega-3's with 565 mg of EPA and 435 mg of DHA. Purity's exclusive soft gel encapsulation process also includes a proprietary - non-repeating - antioxidant blend to maintain freshness.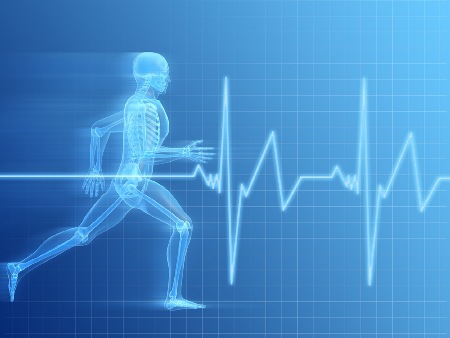 Vitamin D3

Vitamin D's influence on key biological functions vital to one's health and well-being mandates that Vitamin D3 supplementation can no longer be ignored by individuals striving to achieve and maintain a greater state of health.* Purity's Omega-3 Plus C & D includes 2,000 IUs of Vitamin D3 in every dose.


Vitamin C and Citrus Bioflavonoids

PureWay-C has been shown to provide more rapid absorption and retention than traditional forms of Vitamin C.* PureWay-C has also been demonstrated to deliver more effective antioxidant activity than other ascorbate (Vitamin C) brands.* Vitamin C is also important for blood vessel health, circulation, immune support, and many other areas of our health.*

Studies suggest that Citrus Bioflavonoids may further enhance the bioavailability and absorption of Vitamin C, and may play an important role in the body.*

*These statements have not been evaluated by the Food and Drug Administration. This product is not intended to diagnose, treat, cure or prevent any disease.


Join Us on FaceBook


Join Us on Twitter


Check Out Our Store