Join Us on FaceBook


Join Us on Twitter


Check Out Our Store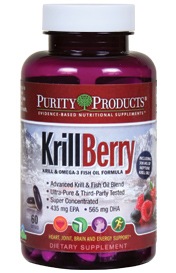 KrillBerry
Purity Products Price: $54.95
the VitaGuy's Price: $47.95
Quanity: 60 Soft Gels
Serving Size: 2 Soft Gels
Number of Servings: 30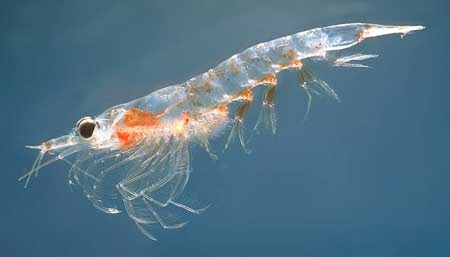 KrillBerry: Krill & Omega-3 Fish Oil Formula:

Supports Cardiovascular Health and Function
Promotes Brain Health and Cognitive Function
Supports Joint Health and Function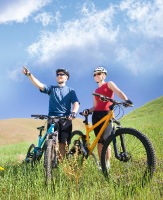 The rising star of the Omega-3 world, Krill Oil has been heralded for its unique phospholipid complex and the powerful natural Astaxanthin it provides. Phospholipids carry the EPA & DHA directly into the cells, allowing the human body to absorb them very easily. They are also important in protecting cell membranes from free radicals. Astaxanthin, one of nature's most powerful natural antioxidants, helps protect the body's tissues from oxidative stress, along with a wide range of other health-supporting benefits. Purity's KrillBerry is in a league of it's own due to the combination of 300 mg of Neptune Krill, plus highly concentrated Omega-3 Fish Oil totaling 1,000 mg of EPA and DHA, the same amount recommended by the American Heart Association with a proprietary super fruits blend containing Acai, Wild Blueberry, Raspberry, Pomegranate and more. No other Krill formula comes close.

While Fish Oils are a greater source of DHA and EPA they do not naturally contain the same valuable compounds found in Krill Oils. But with Purity's KrillBerry, you get the BEST of BOTH worlds in one single formula. Unlike typical Krill Oil products, Purity's is strongly fortified with ultra-pure, super-concentrated fish oils, ensuring the product delivers a highly substantial dose of DHA and EPA. All in, including the evidence-based dose of 300 mg of Krill Oil, you'll enjoy a full 1,100 mg of Omega-3 Fatty Acids, which is more than even the American Heart Association now recommends for maintaining cardiovascular health. In addition, KrillBerry provides 1,000 IU of Vitamin D3, as well as the extremely valuable natural Astaxanthin.

Purity's KrillBerry Formula delivers the patented Neptune Krill Oil the first Krill Oil product validated for safety and efficacy through human clinical research. Independent testing reveals the antioxidant power of Neptune Krill Oil to be:

Over 300 times greather than Vitamins A & E
Over 48 times greater than Omega-3 Fish Oil alone
Over 34 times greater than CoQ10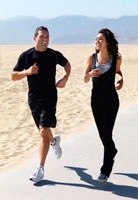 In addition, multiple human clinical trials indicate that supplementing the diet with Neptune Krill Oil may help to:

Support cardiovascular health & function
Promote brain health & cognitive function
Support joint health & function
** This product is not recommended for use by infants and children.

* These statements have not been evaluated by the Food and Drug Administration. This product is not intended to diagnose, treat, cure, or prevent any disease.


Join Us on FaceBook


Join Us on Twitter


Check Out Our Store