Join Us on FaceBook


Join Us on Twitter


Check Out Our Store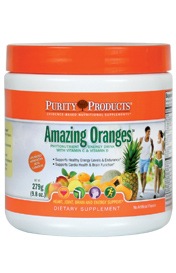 Amazing Oranges- Tub
Purity Products Price: $54.95
the VitaGuy's Price: $47.95
Quantity: 279g (9.8 Oz.)- 30 Day Supply
Serving Size: 1 Tablespoon
Number of Servings: 30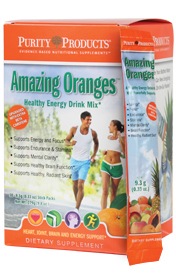 Amazing Oranges- Stick Packets
Purity Products Price: $59.95
the VitaGuy's Price: $52.95
Quantity: 30 on the go packets- 30 Day Supply
Serving Size: 1 Stick Packet
Number of Servings: 30





Amazing Oranges

Refreshing, Delicious Energy Supporting Drink*
Amazing Oranges is the delicious and convenient way to fight occasional fatigue and stress while enhancing energy, vitality and stamina.* It is a refreshing powdered drink formula that combines a powerful blend of whole fruit and vegetable powders with energy supporting nutrients like Rhodiola Rosea, White Panax Ginseng and Green Coffee Bean Extract.

Amazing Oranges truly tastes incredible! Imagine starting your day with a natural blend of Oranges, Peaches, Nectarines, Tangerines, Cantaloupe, Pineapple, Clementines, Papaya, Apricot, Mango and Persimmons and many more!

Enhance Your Health Naturally*
Orange colored fruits and vegetables naturally contain various health-supporting antioxidants and phytochemical compounds (like bioflavonoids and carotenoids) that other foods simply do not. This "color group" contains many of the most powerful energizing agents available to enhance our health.

Amazing Oranges Contains:

Rhodiola Rosea (Rosavin), a potent energy supporting nutrient that has been shown in studies to support endurance in athletes.*

Green Coffee Bean Extract, which is rich in polyphenols, has 2 times the antioxidant power of green tea, supports metabolic regulation and supports stamina and energy levels.*

3,000+ ORAC Units per Serving which delivers a great antioxidant punch!

Fibersol 2, a unique source of fiber to support digestion and regularity.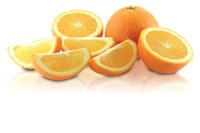 *These statements have not been evaluated by the Food and Drug Administration. This product is not intended to diagnose, treat, cure, or prevent any disease.


Join Us on FaceBook


Join Us on Twitter


Check Out Our Store